E-commerce Websites
Sell More Products Online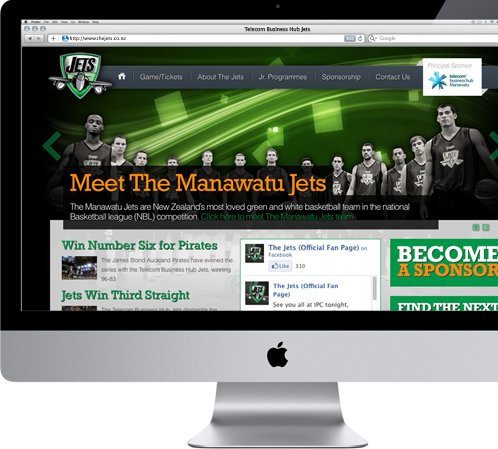 With the right strategy, marketing and design your website can become your online sales team.
An e-commerce website allows visitors to quickly and easily purchase your products online. We can help you by creating an online strategy to correctly target the right customers and encourage them to buy from you.
Features of our e-commerce shopping cart include:
Category & Product Management
Custom Product Options.
Multiple Product Images
Downloadable products
Specials
Stock Management
Orders Management
Multiple gateways (Paypal, Dps, Bank Transfer)
Currencies
Postage & Tax Management (Region, Global, Zones)
Wholesale / User based Discounts
Vouchers
Why choose us?
Our focus is on Internet Marketing. Not only does it feel good knowing we've helped you achieve results, but our clients are our biggest asset in referring more sales to us. Your success is our success.

We provide excellent ongoing support:

If you need help we are just a phone call or email away.
Our response time, if not immediate, is within 24 hours (not including weekends).
Our clients also benefit from 3 monthly website review meetings where we analyze your website statistics and work with you to make sure your website is achieving its goals.
Spinning Planet websites are built on an open source content management system which is really easy to use.

We provide full training on how to use it, including the tips and tricks we use.
You'll also have access to our video tutorials and a personalised website manual which any staff member should be able to pick up and use to update the website (if you want them to).
Your website will be hosted on servers within New Zealand which is much better for search engine optimisation (Google is geo locational so can view websites hosted outside NZ as overseas websites)

We speak your langauage - we will always provide you with the right advice for your online marketing needs, and we work to not only give you a great website, but also educate you as to the whys and hows of internet marketing so your website will always perform at its best.
"Spinning Planet have hit the game winning, buzzer beating, three point shot with the Manawatu Jets website! Packed with great visuals and interactive features it captures the excitement and essence of the team on and off the court. And with further developments in the pipeline, including ticketing and merchandising for next season, we look forward to continuing our relationship with the Spinning Planet crew – especially now they are confirmed Jets fans……."

Nolan King (General Manager, Manawatu Jets)
FAQs
Q: How do I promote my online shop?
A: Depending on your business, we suggest investing in Google AdWords advertising to help promote your products and sales, and increase visitors to your website. Google AdWords is 100% measurable so you can see your ROI, and it is much cheaper than traditional forms of advertising such as radio and newspaper. Find out more...
Q: Can I allow a discount for wholesalers?
A: Yes, our shopping cart system has wholesale and user based discount functionality so your wholesalers can log in and purchase at wholesale prices.
Q: Can I sell overseas?
A: Yes, you can choose the locations you want to ship to. We will set up the shop to your specifications and you have the ability to add locations at any time.
Q: What payment gateways are available?
A: Our system is compatible with PayPal, DPS, Paystation and direct bank transfer. As an example, PayPal will charge you about 4% of each credit card transaction through your website if you choose PayPal as a payment gateway.
Q: Can I offer discounts for bulk purchases?
A: Yes, our shopping cart system allows you to specify discounts for specified quantities.
Q: Are there any additional monthly fees?
A: If you're website is already with Spinning Planet then there will be no additional monthly fees.